Each year, I am so excited for the first day of school. It?s a time for new beginnings, new relationships, a love of learning, and a whole lotta fun!!
But what I often forget is how CrAzY the first day of school, especially arrival time, can be. All the questions, all the welcomes, and all the logistics provide for a chaotic time.
We want our students to feel happy, welcomed, and stress-free when they enter our rooms, especially on the first day. In an effort to get to know my students better, I have students make their own Doodle Tents.
How To Create Doodle Tents
This activity is the very first thing my students do when they walk in. Crayons, markers, and colored pencils are ready for students on their tables. I want them to be able to unpack LATER after we?ve done a few team-building things and practiced some essential routines.
Making Doodle Tents is VERY easy, fun, and direct. It allows students to settle into the morning with something about them, and it also gives me the ability to circulate, greet new students, answer questions, and get all of the logistics out of the way so that we can enjoy our first day together. Make this activity your own by allowing students to add doodles, what they are excited for this year, what they might be wondering, and more!
You might need to download the font for this resource. CLICK HERE to access the font, which is called BMD Meatloaf Outline.
***A quick disclaimer? this font is for personal use only. Please do not use it to create or sell any other resources unless you purchase a font license from BMD. Thank you!
---
Click through to find more Back-to-School activities and freebies to help build relationships from the first day of school!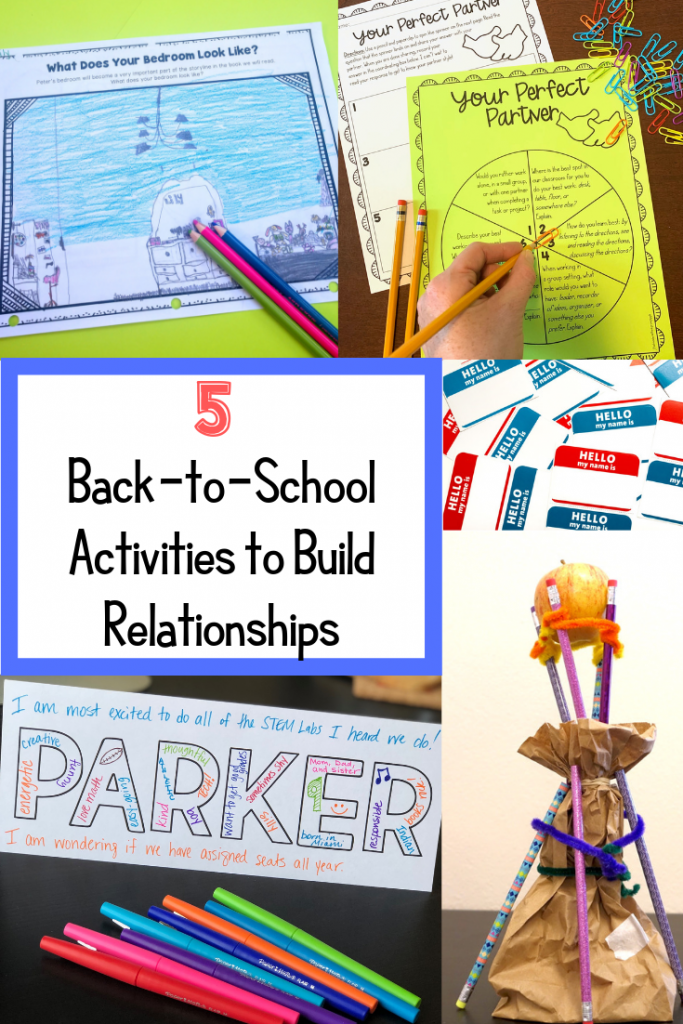 Building Personal Relationships with Your Students on the First Day of School // Samson?s Shoppe
How to Get to Know Your Students as Workers and Partners // Think Grow Giggle
Learn Your Students? Names on the First Day of School // Reading by Heart

Get to Know Your Students with the 4 C's of Engineering // Kerry Tracy